Chief of Staff to the Office of the CEO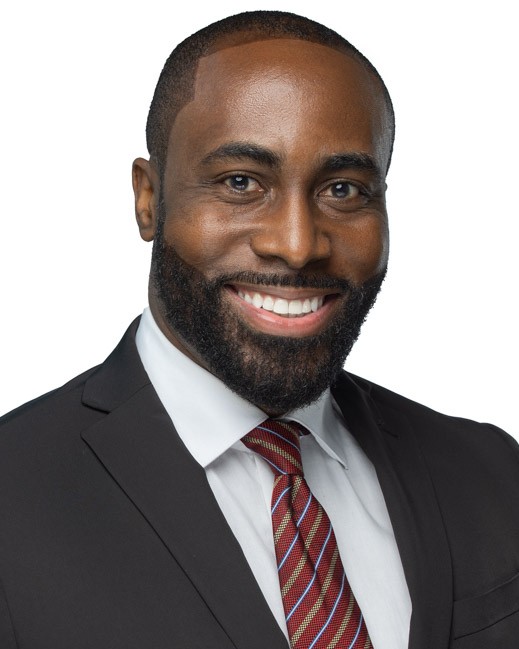 Courtney Harris serves as Chief of Staff to the Office of CEO. In this role, which he assumed in August 2023, Harris is responsible for assisting with the CEO's plan and coordinating the strategic, cross-functional activities of the executive office, including managing executive committee efforts. Harris ensures that decisions are communicated and that action items are coordinated between the four business units and completed. He also defines issues and decisions that need focus and involvement from the CEO's office.
Since joining the GuideWell enterprise in 2019, Harris has held a series of progressively responsible roles. Most recently, he served as Regional Director for Florida Blue Centers in North Florida, where he was responsible for driving sales effectiveness, operational excellence, and providing a best-in-class experience for Florida Blue members.
Harris has nearly two decades of experience in sales and marketing. Prior to joining GuideWell, he was Area Sales Manager for Apple, where he led a team of sales consultants across southeast and southwest Florida. His career journey also includes a stint at Sprint.
Throughout his career, Harris has been active in community and professional organizations. He is an alumnus of the Leadership Jacksonville Class of 2022, a governance board member for Junior Achievers, and a volunteer for Habitat for Humanity. In 2021, he was recognized as a Top 20 Under 40 by The Florida Black Expo for creativity, innovation, and diligence in impacting local communities. He also served on the board of the Association of Talent Development as Vice President of Community Engagement.
Harris holds a Bachelor of Science degree in healthcare management from Florida A&M University.
---
"Our teams at GuideWell are committed to improving the health of the people and communities we serve. We know that can't be done with a one-size-fits-all approach. It requires unique solutions for each community's unique needs. We are dedicated to driving locally relevant solutions that best serve those who count on us."
-Courtney Harris, Chief of Staff to the Office of the CEO